Y3 – 839 Collins Street, Melbourne
Project Description
Lendlease's iconic new development comprises 39,000sqm of office space over 20 floors, with sensational natural light and views of the river and CBD. 839 Collins Street is the first building in Melbourne that achieves a workspace occupancy ratio of 1 person for 8 sqm, assisted by its highly efficient, side core floorplate of 1,960sqm NLA (approx.).
Unique address on Collins Street adjacent to Melbourne's iconic Yarra River.
Leading edge, flexible design including one-to-eight occupant density, underfloor air conditioning system and 1,960 sqm side core floorplate.
Six-star green star design and as-built rating.
Five-star NABERS environmental performance rating.
Part of Australia's greenest precinct – Victoria Harbour, which was recently awarded a six-star green star communities precinct rating by the Green Building Council of Australia.
Parsons North consists of the shell & core and fit out works for mechanical, electrical & public health services providing 60 new homes for Westminster City Council of which 19 units are affordable and 41 private sale.
| | | |
| --- | --- | --- |
| Mechanical | Electrical Installation | Public Health |
| | | |
| | | |
| | | |
| | | |
| | | |
| | | |
| | | |
Old Street Yard – White Collar Factory
Axis on behalf of BMCE undertook the complete shell, core & cat A electrical services installation. The White Collar Factory is one of property developer Derwent's most ambitious schemes to date and includes a new 16-storey 237,000 sq. ft office tower and campus buildings containing offices, retail and residential space surrounding a new public square.
Design and build project
BIM level 2 project including Revit 3d modelling
BREEAM Very Good achieved & Lead Excellent
Exposed services installation throughout, All buildings including the residential buildings 5 & 6.
CAT A installation of 29 floors of commercial office space this was split between 4 buildings, Building 1 – 15 Floors, Buildings 2-4 – 6 floors
New life safety system throughout
Complete Infrastructure of all major Electrical plant including LV Switchgear, Generator, Photovoltaic. Lighting Control fully integrated with the BMS and associated services
Services: Electrical Installation
LV Distribution
Earthing & Bonding
Lighting & Lighting Controls
Small Power
Fire Detection & PAVA
Security Access Control
Data & Tele comms Passive & Active Networks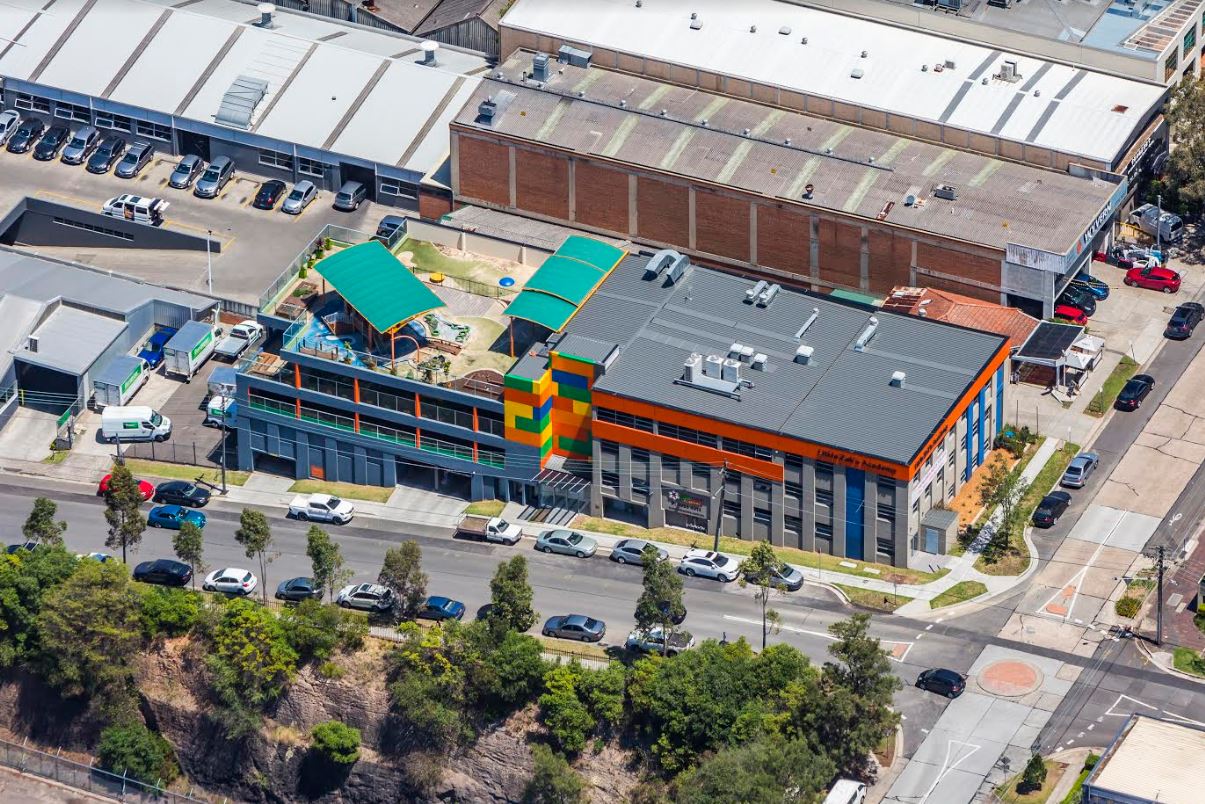 Project Overview
Axis Maintenance Services Provide Full Plumbing Support 24 hours a day 7 days a week  to the Affinity Education Group who own and operates more than 150 Early Learning Centres throughout Australia
JLL / Cbus Property-William Street
Project Overview
Axis Maintenance Services provide a full Preventative and 24/7 Reactive/ Emergency support to 'The Tower of Power' this site houses the Queensland Government, so a lot of communication, planning and organisation is required for the delivery of these services to this landmark structure in the heart of Brisbane's government precinct to ensure the Queensland Governments operations are not compromised due to Plumbing Faults and continues to meet its NABERS office water rating.
With 44 floors above ground, it is the tallest commercial building in Brisbane
Pacific Fair – Broadbeach
Project Overview
Axis Maintenance Services supply full Comprehensive Plumbing support to the iconic Gold Coast Land mark.
Our onsite Plumbers complete Preventative and Reactive/ Emergency maintenance on Plumbing assets across the 16.6 hectare site.
Ensuring that this bustling Shopping centre is operational and Trading is not affected by any Plumbing issues. Communication with all stakeholders and Safety are paramount in this successful delivery.
Project Overview
The Quay Quarter Sydney precinct is located on the northern edge of the CBD, within Circular Quay.  The site is bounded by Alfred Street to the north, Phillip Street to the east, Bridge Street to the south and Loftus Street to the west.  The site excludes land to the north of Customs House Lane and south of the east-west stretch of Loftus Lane.
The precinct comprises two street blocks – being the 'Bridge and Alfred Street' block and the 'Young and Loftus Street' block.
The Bridge and Alfred Street block comprises 33 Alfred Street and 50 Bridge Street.  The block has a site area of 8,197m² and contains two multi-storey commercial office towers.  The two towers are connected by a food-court located below ground. Existing vehicle access to 50 Bridge Street is via a basement entry ramp off Young Street and existing vehicle access to 33 Alfred Street is also located off Young Street further to the north.
The Young and Loftus Streets block comprises 5-7 Young Street (Hinchcliff House), 9-13 Young Street, 15-17 Young Street, 2-10 Loftus Street, 12 Loftus Street (Gallipoli Memorial Club) and 16-20 Loftus Street. The block has a site area of 2,925 m² and contains five commercial buildings, two of which are heritage listed.
Scope of Work:
The scope of works includes but is not limited to:
Sanitary plumbing and Sewer drainage
Trade waste sanitary plumbing and drainage
Trade waste pre-treatment
Sewer Pumping Stations
Subsoil Pumping Stations
Stormwater drainage from terraces and domain areas above ground
Siphonic drainage from terraces and domain areas above ground
Roof Water Drainage
Portable cold-water services
Portable hot water services
portable hot water plant
Rainwater capture and stormwater harvesting for cooling tower reuse.
Warm water service using Thermostatic mixing valves
Water treatment including filtration
Natural Gas Reticulation
Points of connection for other building services including: mechanical, fire hydrants/sprinklers and irrigation.
Project Overview
Scope of Work:
The hydraulic services scope consists of the following services: –
Sanitary drainage;
Sanitary plumbing;
Trade waste sanitary drainage and plumbing systems;
Trade waste pre-treatment;
Stormwater drainage systems from courtyards above ground;
Roof drainage systems including:
roof gutters and downpipes (gravity) (supplied and installed by the Roofing Contractor), sizing by Axis Consulting Services;
roof gutters and downpipes (siphonic) (supplied and installed by the Siphonic Contractor);, sizing and sumps sized by Axis Consulting Services;

Cold water services;
Hot water services;
Hot water plant;
Warm water services using thermostatic mixing valves (TMVs);
Potable water treatment, including filtration;
Non-potable cold water via localised potable water reduced pressure zone devices (RPZD);
Non-potable hot water via localised potable water reduced pressure zone devices (RPZD);
Natural gas system;
Points of connection for other building services including: mechanical, fire sprinklers and
50 Martin Place North, South and Station Box
Project Overview
The Sydney Metro Martin Place Integrated Station Development consists of the Martin Place Metro Station, Over Station Development (OSD) and the associated integrated civic, retail and commercial areas. This proposed redevelopment is to create a transportation metro precinct that offers mixed use space including commercial office space, modern retail outlets and civic space areas. The OSD comprises two commercial towers: The North Tower consists of 39 storeys of office space, and the South Tower consists of 29 storeys of office space. The South Tower will be constructed over the existing Eastern Suburbs Line (ESL).
The buildings located at 39 Martin Place, 55 Hunter Street, 5, 8-10, 8A-12 Castlereagh Street and 9-19 Elizabeth Street are progressively being demolished and the site excavated prior to Lendlease commencing construction site establishment.
Scope of Work:
Design of the following hydraulic systems:
Sanitary plumbing and Sewer drainage
Trade waste sanitary plumbing and drainage
Trade waste pre-treatment
Stormwater drainage from terraces and domain areas above ground
Roof water drainage including
Roof gutters and downpipes onsite detention designed by ACS, (gravity), supplied and installed by Roofing Contractor
Roof gutters and downpipes, designed by ACS (Siphonic), supplied and installed by Siphonic Contractor
Onsite Detention and overflows to street
Potable cold-water service
Potable hot water services
Potable hot water plant
Rainwater harvesting and re-use
Recycled non-potable water service
Warm water service using thermostatic mixing valves (TMVs)
Water treatment including filtration
Natural gas system
Points of connection for other building services including: mechanical, fire sprinklers and irrigation
GreenStar
Nepean Hospital – Tower Building 1
Project Overview
The Nepean Redevelopment will deliver contemporary and expanded hospital services, and integrated community health facilities for the Nepean Blue Mountains Local Health District. The redevelopment of the Nepean Hospital is being carried out in stages. The NSW Government has committed $550 million to deliver Stage 1 and $450 million to deliver Stage 2. This will also include the construction of a $26 million multi-storey car park on Barber Avenue to support the expanded services on campus. An expansion and upgrade of services is also being carried out on the Nepean Cancer Care Centre, Blue Mountains Satellite Renal Dialysis Centre and Somerset Cottage.
Scope of Work:
• Sanitary plumbing and drainage and trade waste plumbing drainage systems;
• Potable cold, hot and warm water reticulation;
• Natural gas hot water generation;
• Natural gas reticulation;
• Rainwater harvesting (ACS-VPR-003);
• Limited in-ground stormwater drainage services to an agreed civil interface;
• Roof drainage system;
• Condensate collection system;
• Sanitary fixtures and fittings;
• Provision of fire proofing and acoustic treatment of the piping installation;
• Identification and signage;
• Provision of contractual submissions as described in this section and the General clauses,
including construction drawings, as built drawings, manuals, QA Plans, etc.;
• Connection to services at agreed battery limits;
• Items not included in the specification but shown on the drawings or vice versa may be included
as part of this contract;
• Points of connection and coordination with other trades including, but not limited to, builder,
civil, landscape, mechanical, fire, electrical and BMS contractors;
• Connection to all equipment as indicated;
• Preparation of work method statements;
• Training of all employees and subcontractors on work method statements;
• Supply and installation of all tool, plant and equipment necessary to carry out the work in a safe
manner and to the relevant codes; and
• Testing and commissioning of hydraulic services listed above
The proposed development is the construction of a new key destination precinct known as Queens Wharf Brisbane
Scope of Work:
IRD Part & Tower 4 includes;
The Integrated Resort Development (IRD) which consists of:

Three hotel towers, Tower 1 (IT1), Tower 2 (IT2) and Tower 3 (IT3);
A residential apartment tower, Tower 4 (IT4): and
Integrated Common Areas and Gaming (ICG) consisting of, seven podium levels incorporating retail, food and beverage space, gaming, and significant public realm spaces to be used for cinema, festival, banquets spaces, etc. 5 Basement levels;
Integrated Sky Deck (ISD) consisting of a single level connecting all 4 towers and multiple levels below Sky Deck in IT2 and IT3.
Extent of Work – Hydraulics Detailed Extent of Work Design Package Area of Work
IRD PART A;

ICG, ISD, IT1, IT2, IT3 shell and core;
ICG fitout of level 1 (inclusive) and below;

IRD PART B;

Fitout of all podium levels from Level 01 to Level 07 excluding Level 05, Level 05M and Level 06
South Coast Correctional Centre
The South Coast Correctional Centre at Nowra has been selected for expansion as part of the NSW Government's $3.8 billion Prison Bed Capacity Program.
The expansion will see the following additions and alterations:
160 maximum-security beds;
200 minimum-security beds;
Conversion of an existing 200 minimum-security beds to medium-security;
Refurbishment and extensions to existing buildings, including visits area, clinic, AVL suites, car park and reception area; and
New industries building, High Intensity Program Unit (HIPU) and staff amenities building

.
Scope of Work:
Hydraulic Services: In ground Sanitary Drainage, Trade Waste and Storm Water System. Elevated Sanitary, Trade Waste and Storm Water System. Potable, Non- potable, Hot and Warm Water System, Gas System, Fit off and testing and Commissioning. Axis Plumbing ACT was engaged to undertake and deliver the Design and Construction of the project.
ANU Union Court Redevelopment
The revitalisation of Union Court and University Avenue stage 1 will combine the best elements of existing campus life and bring a new learning, cultural, physical and social experience to us in a village setting. The revitalised precinct will feature:
S

tate-of-the-art teaching and learning facilities
Environmentally-sustainable student accommodation
New health and recreational facilities, including a 25-metre pool
An events centre with large and small auditoriums, a new cinema for the ANU Film Club and a student theatre
Food, café, bar and retail services with extended hours
A centralised student services hub and building for student groups and societies, and
Underground parking.
All set in a beautiful new landscaped environment.
Scope of Work:
Mechanical Services: Axis Plumbing has been engaged to supply the HHW and CCW services for the Mechanical Package. Including in ground ISNA pipe works. All works to be completed in a six-month program.
Gateway Shopping Centre (Stage 1 & Home Centre (Stage 2)
Located in the heart of Palmerston. Gateway Shopping Centre offers 40,000square meters off:
Full line Woolworths
Darwin's largest Big W
State-of-the-art Event Cinemas with six screens, exclusively including two Vmax stadiums.
Best & Less
Food Court
70 Specialty Stores
ELP (Entertainment Leisure Percent) consists of 7 restaurants, surrounded by ponds, fountains & kids water play area.
1400 car parks
Under cover carparking
12 Retail tenancies – Stage 2
Project Overview:
Work in progress
Scope of Work:
Domestic Cold Water Supply
Domestic Hot Water Supply
Non-Potable Water Supply
Natural Gas
Sewerage Systems
Sanitary Plumbing and Drainage
Stormwater Plumbing and Drainage
Hydraulic Installation design and planning
Hydraulic inground services, including water, sewer inground water up to connection to the site trunk reticulation
Authority services connections
Rainwater reticulation systems including tanks, pumps, filtration and controls
Syphonic Roof Water Drainage
Trade Waste Plumbing and Drainage
Trade Waste treatment apparatus
Downpipes and roof outlets including connections
Testing & Commissioning plans
Penetrations and hanger plan
Hydraulic plant design and
Performance solutions.
310 Anne st project consisted of a full refurbishment of the existing18 levels of office space, with new amenities and future fitout capabilities for all levels.
FV Flatiron is residential icon in the heart of fortitude Valley Brisbane. The development includes a total of 651 units over 2 uniquely designed towers. Its facilities include 3 pools, cinema ,Gym Yoga studio, casual dining and bar areas.
Scope of Work:
Star Sovereign Resort – The Star
Star City, home to one of Sydney's most well-known casinos, also plays host to restaurants, bars, spas, clubs and a luxurious five-star hotel. The expansion and construction of the Star City Casino aims to improve the aesthetics of the building and enhance the experience of visitors.
Scope of Work:
Sanitary Service
Storm Water Service
Hot Water Service
Cold Water Service
Recycled Water Service
Natural Gas Service
Trade Waste Service
Hose Reel Service
Campbell's Store Redevelopment – The Rocks
Campbell's Store, located at the Rocks, is a historical site which is being restored to attract visitors. Situated on the Harbor, Campbell's Store will transform into a shopping precinct with restaurants, cafes and bars. Axis Services will complete the Hydraulic Services for all levels of the Campbell's Store, with the expected completion date of the overall project being in 2018.
Scope of Work:
Sanitary Service
Storm Water Service
Hot and Cold-Water Service
Natural Gas Service
Trade Waste Service
Hose Reel Service
Aveo is an aged facility consisting of
99 bed fully assisted aged care over 2 levels
Commercial office tenancy
49 assisted living apartments over 3 levels
142 independent living apartments over 9 levels.
Scope of Work:
The M4 Motorway, connecting the Western Suburbs to the surrounding city suburbs, is currently underway, extending the tunnels between Homebush, Concord and Haberfield. The extension will create more space on the motorway and make travel more efficient for those who have previously used this motorway, as well as for those who continue to use it. With 6.5km of underground and above ground work, the project is expected to reach completion in 2020.
Scope of Work:
Sanitary Service
Storm Water Service
Hot and Cold-Water Service
Fire Hydrant Service
Trade Waste Service
Hose Reel Service
The Adina apartment Hotel is a refurbishment of an old existing heritage listed building. previously a bank : in the heart of Brisbane city.
This project entailed a full refurbishment of the existing 10 levels and an addition of another 4 new levels to total 220 studio and apartment rooms, Indoor Pool, Gymnasium. Restaurants and Bars.
Scope of Work:
Inpex, Ichthys Onshore LNG Facilities Project – TMP-1 (D&C)
Axis Plumbing NT on behalf of Leighton Contractors undertook the Design and construct of the TMP-1 Project.
This included:
Sewer Rising Mains:
Supply & installation of big bore HDPE throughout the site with 14 Pump Stations connecting to the WWTP.
Sewer Outfall:
Supply & installation of 160mm HDPE PN20 in ground from the WWTP. Once it reaches the shoreline the pipe work is supported on specially design concrete anchor blokes to cater for the climate. This then dischargers into the Harbour (600mtrs offshore) through specially designed diffuser system.
Domestic water:
Supply & installation of small to big bore HDPE throughout the site. All relevant valves, tanks with Altitude valves, Containerized UV & VSD pumps.
Fire Service.
Supply & installation of big bore HDPE PN20 throughout the Contractors area & the warehouse. Including Hydrants & FHR, Fire storage tanks, and Containerized Electric/Diesel fire pumps.
Sanitary Sewer:
Supply & installation of sanitary stacks to all ablution/contractors areas around site.
Landmark Pinnacle is a 233-metre (764 ft) skyscraper under construction by developer Chalegrove Properties in Marsh Wall on the Isle of Dogs, London, United Kingdom. It is set to be the second tallest residential building in Europe and will have more habitable floors than any other building in Europe.
The development is in the E14 area of London. The scheme as designed consists of two common basement levels, B1 & B2, 75 story tower to the west of the site and amenity building to the east. The tower comprises of 975 apartments, two mid-level amenity levels on floors 27 and 56, and ground floor with shared entrances. The roof space provides a third amenity level, with some private roof space also available to four of the level 74 apartments. Two levels of common basement are provided under the two buildings.
Axis Services Group (ASG) completed the Electrical & Mechanical install in the 162 serviced apartments on levels 02-10. The apartments consisted of 160 standard and 2 accessible type flats ranging from studios to 1 bedroom.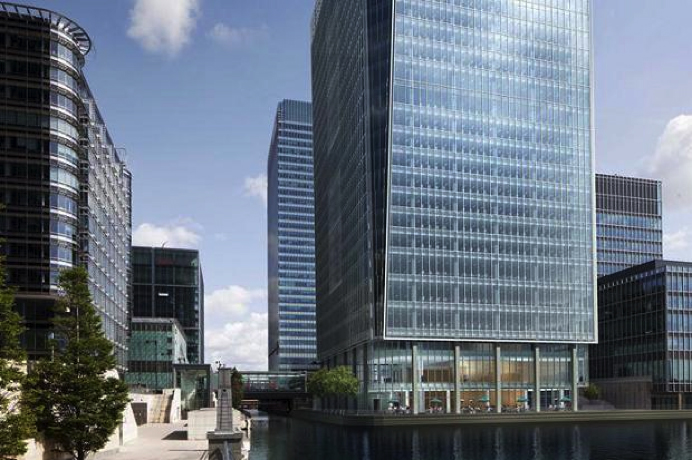 25 Churchill Place, Canary Wharf
The development at 25 Churchill Place (BP4) is a 23 storey tower standing at approximately 130m consisting of one basement level, one promenade level, a double height entrance, and 20 office floors comprising 530,000 square feet of high quality commercial accommodation.
Designed by one of the worlds pre-eminent architectural firms, Kohn Pederson Fox Associates, BP4 is the final building on the original Canary Wharf Master Plan.
The building is being designed to achieve an "Excellent" BREEAM rating and will incorporate a green roof, and low carbon technologies including solar hot water heating and photo voltaic cells. This document details the Mechanical, Electrical and Public health services within the toilet core of the building.
Axis M and E UK Ltd are providing the Mechanical, Electrical and Public Health systems within the central toilet core for fit-out contractors Sherlock Interiors.
The Maiden Lane project is located on York Way in the London Borough of Camden (LBC).
The scheme proposes to partially demolish parts of the existing Maiden Lane Estate and to construct 265 new dwellings, a range of ground floor commercial units along York Way, a new Energy Centre (in block J) and associated external works including a new public square at St Thomas Place.
Designed by PRP Architects, the Maiden Lane project aims to reconcile the low rise buildings to the North with the larger emerging buildings of the Kings Cross master plan, culminating in a 20 storey residential tower to complement the Kings Cross cluster on the other side of York Way. The redevelopment also includes a mixed-use development of retail and offices to front York Way, which will revitalise the street frontage.
Maiden Lane is a flagship project for the London Borough of Camden and forms part of the council's innovative Community Investment Programme, a 15 year plan to invest over £400 million in Camden's housing, schools and other public services.  Proposals have been developed for Maiden Lane that will deliver much needed affordable housing and provide investment to revitalise the estate and link into the wider regeneration of this part of Camden.
Axis M and E UK Ltd are providing the Design and Installation of the complete Mechanical, Electrical and Public Health services across the whole scheme. The scope includes a CHP Energy Centre and a District Heating Ring feeding the 10 residential blocks. Work commenced in January 2014 and the scheme is scheduled to be complete by April 2016.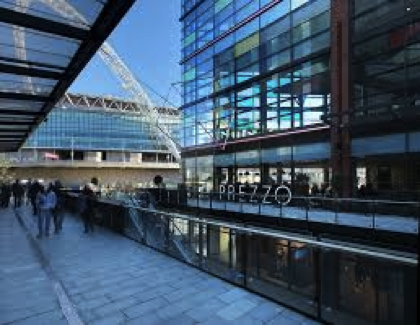 Wembley Wo7 and W10 are the most recently completed phases of the Wembley City development that John Sisk Ltd are constructing on behalf of Quintain Estates.
The new London Designer Outlet development (W07) consists of 44no A1 class retail outlet units, 12no A3 class food and beverage outlets, remote storage facility and a 9 screen multiplex cinema. Other accommodation provisions include centre management suite, security control room, changing facilities, workshop/storage, service yard, cleaning machine storeroom, Customer Information Centre and Public toilets. The centre consists of open streets with localised rain canopies and a covered street at the Food and beverage Level.
The development of Wembley W10 MSCP (Multi Storey Car Park) involves the construction of a new 8 storey Car Park with an open roof level and a ground floor surface car park.
The Surface Car Park on the ground floor accommodates 218 car park spaces. The MSCP's typical levels (3 to 8) will have 98 spaces. Disabled car park spaces will be available on the ground floor external car park and on levels 1 and 2.
Our scope
Axis M and E UK Ltd carried out the complete Mechanical, Electrical and Public Health Services Installation on W10 and the complete Electrical Services package on W07 including the internal and external architectural lighting packages.
Single Leap II RMC & ADFA ACT Defence Housing Project
Axis Plumbing on Behalf of  Watpac undertook the hydraulic services on the Single leap II defence housing project , The project consisted  of 7 precinct Buildings on  ADFA consisting of 80 Units and 33 Units over 2 precinct  Buildings
Key Hydraulic Components on Single Leap II:
 Design & Construct contract
IEW Infrastructure upgrade works.
Solar Heating
Fire Supply
Rainwater Re-use
HMAS Harman Mechanical piping
Axis Plumbing on Behalf of  fredon Air pty ltd  undertook mechanical piping works on the HMAS Harman  project  ACT . The mechanical piping of these works included, New Plant room, Data Hall cooling , chilled water storage tank pipework
The project was completed in a very short time frame with regards to the amount and size of services installed. The overall duration just under 9 months in which time Axis installed in excess of 3.5 kilometres of pipe ranging in size from 15mm diameter up to 350mm diameter and peaking at a total labour force of 55 men. The project was unconventional in its sequencing which placed pressure on time frames and meant that prefabrication was pivotal to the delivery and success of the installation.
Key Mechanical components on HMAS Harman Mechanical Pipe-wok projectt:
Chilled pipe work
Heating water pipework
Large Bore spiral copper installation
ADFA redevelopment Mechanical piping
Axis Plumbing on Behalf of  Climatech pty ltd  are undertaking mechanical piping works on the redevelopment project on the ADFA defence campus ACT . The mechanical piping of these works include, Plant room upgrade, replace existing pipe work , new equipment connections
Key Mechanical components on ADFA redevelopment:
Chilled pipe work
Side stream filtration piping
Condensing water pipework
Heating water pipework
Refrigeration piping