Parsons North consists of the shell & core and fit out works for mechanical, electrical & public health services providing 60 new homes for Westminster City Council of which 19 units are affordable and 41 private sale.
| | | |
| --- | --- | --- |
| Mechanical | Electrical Installation | Public Health |
| | | |
| | | |
| | | |
| | | |
| | | |
| | | |
| | | |
Old Street Yard – White Collar Factory
Axis on behalf of BMCE undertook the complete shell, core & cat A electrical services installation. The White Collar Factory is one of property developer Derwent's most ambitious schemes to date and includes a new 16-storey 237,000 sq. ft office tower and campus buildings containing offices, retail and residential space surrounding a new public square.
Design and build project
BIM level 2 project including Revit 3d modelling
BREEAM Very Good achieved & Lead Excellent
Exposed services installation throughout, All buildings including the residential buildings 5 & 6.
CAT A installation of 29 floors of commercial office space this was split between 4 buildings, Building 1 – 15 Floors, Buildings 2-4 – 6 floors
New life safety system throughout
Complete Infrastructure of all major Electrical plant including LV Switchgear, Generator, Photovoltaic. Lighting Control fully integrated with the BMS and associated services
Services: Electrical Installation
LV Distribution
Earthing & Bonding
Lighting & Lighting Controls
Small Power
Fire Detection & PAVA
Security Access Control
Data & Tele comms Passive & Active Networks
Landmark Pinnacle is a 233-metre (764 ft) skyscraper under construction by developer Chalegrove Properties in Marsh Wall on the Isle of Dogs, London, United Kingdom. It is set to be the second tallest residential building in Europe and will have more habitable floors than any other building in Europe.
The development is in the E14 area of London. The scheme as designed consists of two common basement levels, B1 & B2, 75 story tower to the west of the site and amenity building to the east. The tower comprises of 975 apartments, two mid-level amenity levels on floors 27 and 56, and ground floor with shared entrances. The roof space provides a third amenity level, with some private roof space also available to four of the level 74 apartments. Two levels of common basement are provided under the two buildings.
Axis Services Group (ASG) completed the Electrical & Mechanical install in the 162 serviced apartments on levels 02-10. The apartments consisted of 160 standard and 2 accessible type flats ranging from studios to 1 bedroom.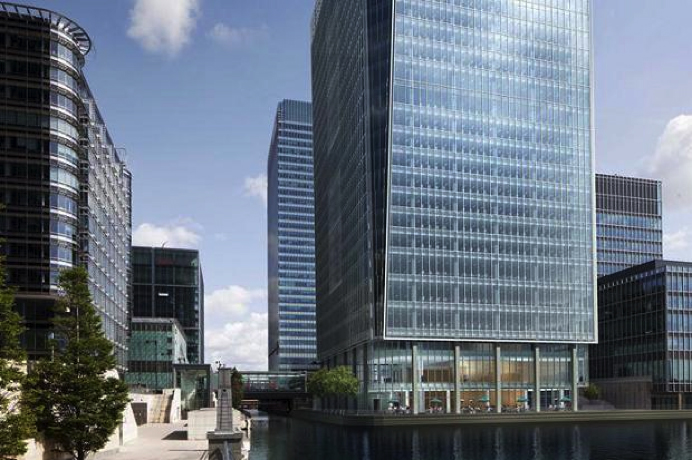 25 Churchill Place, Canary Wharf
The development at 25 Churchill Place (BP4) is a 23 storey tower standing at approximately 130m consisting of one basement level, one promenade level, a double height entrance, and 20 office floors comprising 530,000 square feet of high quality commercial accommodation.
Designed by one of the worlds pre-eminent architectural firms, Kohn Pederson Fox Associates, BP4 is the final building on the original Canary Wharf Master Plan.
The building is being designed to achieve an "Excellent" BREEAM rating and will incorporate a green roof, and low carbon technologies including solar hot water heating and photo voltaic cells. This document details the Mechanical, Electrical and Public health services within the toilet core of the building.
Axis M and E UK Ltd are providing the Mechanical, Electrical and Public Health systems within the central toilet core for fit-out contractors Sherlock Interiors.
The Maiden Lane project is located on York Way in the London Borough of Camden (LBC).
The scheme proposes to partially demolish parts of the existing Maiden Lane Estate and to construct 265 new dwellings, a range of ground floor commercial units along York Way, a new Energy Centre (in block J) and associated external works including a new public square at St Thomas Place.
Designed by PRP Architects, the Maiden Lane project aims to reconcile the low rise buildings to the North with the larger emerging buildings of the Kings Cross master plan, culminating in a 20 storey residential tower to complement the Kings Cross cluster on the other side of York Way. The redevelopment also includes a mixed-use development of retail and offices to front York Way, which will revitalise the street frontage.
Maiden Lane is a flagship project for the London Borough of Camden and forms part of the council's innovative Community Investment Programme, a 15 year plan to invest over £400 million in Camden's housing, schools and other public services.  Proposals have been developed for Maiden Lane that will deliver much needed affordable housing and provide investment to revitalise the estate and link into the wider regeneration of this part of Camden.
Axis M and E UK Ltd are providing the Design and Installation of the complete Mechanical, Electrical and Public Health services across the whole scheme. The scope includes a CHP Energy Centre and a District Heating Ring feeding the 10 residential blocks. Work commenced in January 2014 and the scheme is scheduled to be complete by April 2016.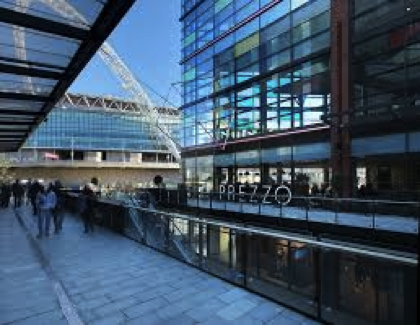 Wembley Wo7 and W10 are the most recently completed phases of the Wembley City development that John Sisk Ltd are constructing on behalf of Quintain Estates.
The new London Designer Outlet development (W07) consists of 44no A1 class retail outlet units, 12no A3 class food and beverage outlets, remote storage facility and a 9 screen multiplex cinema. Other accommodation provisions include centre management suite, security control room, changing facilities, workshop/storage, service yard, cleaning machine storeroom, Customer Information Centre and Public toilets. The centre consists of open streets with localised rain canopies and a covered street at the Food and beverage Level.
The development of Wembley W10 MSCP (Multi Storey Car Park) involves the construction of a new 8 storey Car Park with an open roof level and a ground floor surface car park.
The Surface Car Park on the ground floor accommodates 218 car park spaces. The MSCP's typical levels (3 to 8) will have 98 spaces. Disabled car park spaces will be available on the ground floor external car park and on levels 1 and 2.
Our scope
Axis M and E UK Ltd carried out the complete Mechanical, Electrical and Public Health Services Installation on W10 and the complete Electrical Services package on W07 including the internal and external architectural lighting packages.